Botox
Botox is one of the most exciting advances for treatment of wrinkles, lines, and the aging face. Botox Cosmetic is a sterilized, purified, naturally occurring protein that has the ability to very precisely relax the muscles to which it is applied. This relaxation lasts for 3-4 months, and then the treated muscles gradually return to their original condition.
Botox is also used to treat hyperhidrosis (severe sweating) of the underarms. When Botox is injected into the skin, it temporarily blocks the chemical signals from the nerves that stimulate the sweat glands. When the sweat glands don't receive chemical signals, the severe sweating stops. In clinical studies, the average duration of response is 6.7 months.
Kybella
Kybella is the only FDA-approved injectable treatment for adults that destroys fat cells under the chin to improve your profile – whether you have a moderate amount of fullness or a bit more. It is a non surgical treatment. Results are seen within 4 to 6 weeks.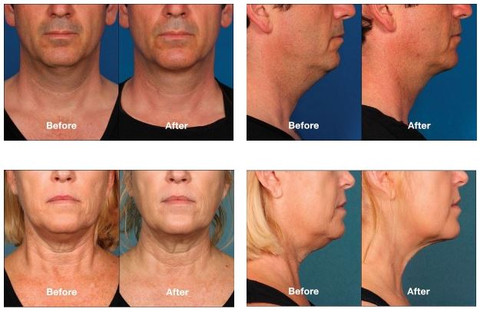 Voluma
Juvederm Voluma XC is an injectable gel for the cheek area. Voluma adds volume lost, instantly creates contour and a subtle lift, and helps restore a more youthful profile for up to 2 years. To reduce discomfort during the procedures, Voluma contains an anesthetic called lidocaine.
Juvederm
Juvederm XC is an injectable gel used to instantly smooth away moderate to severe facial wrinkles and folds and temporarily add volume to the skin, especially around the nose and mouth. There are several different types of facial lines that form around your nose and mouth. These include parenthesis lines, vertical lip lines, corner lines, and marionette lines. Juvederm lasts up to 1 year and comes in two different forms, Juvederm Ultra and Juvederm Ultra Plus. Juvederm contains a common anesthetic called lidocaine to reduce discomfort.