Fraxel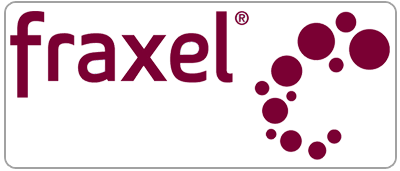 Belle Vie, with three convenient locations in Lexington, Kentucky – Hamburg, Beaumont and Belle Vie on Main – has been delivering Fraxel laser treatments to clients for years.  Fraxel was the original laser treatment for skin reconditioning and enhancement and remains the best option to deliver high quality, effective treatments for our clients. Our clients turn to Fraxel for a number of reasons, all of these reasons sharing the common denominator of clients wanting to look their best.
The Fraxel promise to help people look better and younger offers solutions for many conditions:
Fine lines and wrinkles – brow lines and crow's feet
Pigmentation – age spots
Scarring – acne and other scarring
Sun damage – dangerous changes to skin
Certain types of Melasma – sometimes called the Mask of Pregnancy
Actinic Keratosis (AK) – a scaly or crusty growth that is a common pre-cancerous skin condition
Neck, Chest and Hands – age spots and sun damage
Improved texture and pore size
At Belle Vie, we are trained, experienced professionals who take great pride in our work. Our commitment to excellence is reflected in our professional staff of RNs, APRNs and Aestheticians with specialized training in skin care.  We  appreciate our clients and work diligently to meet their goals.  Fraxel is amazing technology that enables reversal of skin conditions that not too long ago people felt were inevitable, just a fact of life and aging and that nothing could be done about them.  Fraxel changed all of that!
Fraxel provides by far the best option for improving the appearance of your skin for a number of reasons:
Fraxel is non-invasive, safe and easy to manage into your schedule.
Fraxel results are exponentially better than any lotion or cream on the market.
Fraxel truly results in more youthful-appearing skin as it eliminates the signs of aging.
Fraxel's laser energy impacts the natural collagen in your skin, stimulating it to rejuvenate below-the-surface skin cells. Its laser focus allows Fraxel to target problem areas without impacting surrounding skin tissue. Fraxel skin rejuvenation is done through a series of treatments, allowing the stimulated collagen in your skin to go to work between sessions and contribute to your results. Belle Vie clients will experience the effectiveness of  Fraxel treatments with little discomfort and minimal risk. We use a topical ointment for numbing purposes.
Our clients, of course, are anxious to see their Fraxel results! Many of our clients will begin to see results within two weeks of their first Fraxel treatment. Their skin will begin to feel smoother, blotches will start to fade and skin will begin to glow again.  Keeping in mind that Fraxel works through the stimulation of collagen in their skin, their results will become more obvious throughout Fraxel treatment time and will continue to progress up to three to six months after Fraxel treatments conclude, when full results are experienced..
Come see us and learn about us at one of our beautiful, convenient Lexington locations. Give us a call today at any of our locations: Hamburg @ 859.SKIN (7546), Beaumont @ 859.259.0101 or Belle Vie on Main @ 859.286.2300.  We offer a free Fraxel consultation to help you make your decision on Fraxel. Tour our facilities and meet our professional, talented and gracious staff. At Belle Vie, we are committed to delivering high quality services in beautiful surroundings and look forward to partnering with clients on their journey to a more youthful appearing skin.